Site Safety Plus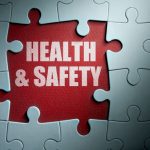 This Site Safety Plus course is a popular route for anyone looking to take their first step towards obtaining a CSCS Labourers (Green) Card.
This one day course can be for those who have entered, or are about to enter, the construction and civil engineering industry. The course gives delegates an awareness of health and safety and how it affects their daily role.
This course highlights potential hazards when working on site and provides practical advice on keeping yourself and your colleagues safe. It covers your individual and employer's responsibilities, including what you can do if you think anyone's health and safety is being put at risk.

Handling and operating heavy machinery in a safe manner is a valuable skill, especially if you are in the logistics industry. Forklift truck operators are in high demand in the United Kingdom as they play an important role in efficient running of depots, deliveries and warehouses. Although there is no formal forklift driving license required to operate forklifts, operating them requires at least some amount of training.
Confined Spaces Training
A confined space is an enclosed place where serious injuries and even death may occur because of hazardous gases, lack of oxygen and so on. Research suggests that working in confined spaces is one of the most dangerous hazards of workplace. Under the domestic law of workplace health and safety Act 1974, employers in the UK are responsible for guarantying the safety of their workforce.
Asbestos Awareness Training
Asbestos is a seriously dangerous substance with great risks and hazards to the workers. It is basically a soft mineral rock containing tiny fibres which releases into the air when these materials are cut, drilled or sawn. When inhaled, these fibres can make their way into the lungs and cause serious diseases.
In the UK alone, asbestos causes around 4000 deaths each year. Moreover, around 20 tradesmen die each week as a result of previous exposure.
Working at Heights Training/Harness Awareness
Falling from height continues to be a major cause of serious injuries and many deaths around the UK. Workers who consistently work at heights must comply with the Working at Heights Regulation 2005. It states that working at heights must be avoided. However if it is necessary, proper equipment must be used and training must be taken before carrying out any height-related duties. Failure to comply with these standards can lead to serious consequences for employers
Ladder Safety Training
Use of ladders is very essential in many industries yet many workers are not properly trained to use them. Accidents from ladder falls are very common in the UK. They can cause severe injuries and even death. The Government of UK has specified clear guidelines on the use of ladders. The regulations also state that ladder safety training is mandatory for workers who use ladders.
Slinger/Signaller Training
Under the Lifting Operations and Lifting Equipment Regulations (LOLER) 1998, it is mandatory that the lifting operation is carried out in a safe manner. It is very important that the crane is guided properly and that the load is securely attached to it.
This slinger/signalling course is specifically designed to give you the necessary skills and training to direct the crane using effective signalling systems. This will ensure that loads remain safe in the air.
[blockquote align="center"]Our Accreditations[/blockquote]